Visit our facebook page here
Lisa's School provides an education and a feeding program for 60 children in a very poor area of Northern Kenya. It is located just outside of Samburu National Park near Archer's Post. At present the school caters for children up to 6 years old. When funds allow we aim to sponsor older children into further education. The project is supported entirely by donations and the proceeds from charitable fundraising events organised by people who believe in the project.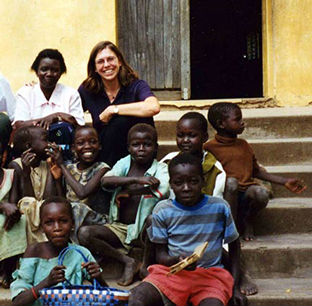 The school is administered by Brian Freeman who
has lived, and run a safari company, in Kenya for
many years. This ensures that every penny raised
goes directly to the school. There are no
administration costs.
We employ three teachers, a cook and an assistant.
We provide a daily nutritious meal for the children who
are not starving but are malnourished.
The woman on the right in the photo is Lisa Brunner/Veron. Lisa was murdered in Zimbabwe while working for the World Health Organisation's "StopTB" Project. The school is called "Lisa's School" in memory of her.
Lisa loved Africa.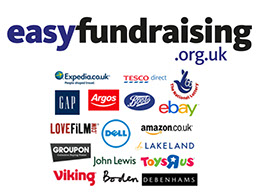 Thanks to those of you who have taken the trouble to sign up with www.easyfundraising.org.uk. Can I ask anyone reading this to take a couple of minutes to sign up, it doesn't cost you anything but if you order things online from Amazon, Argos, John Lewis and about 2000 other companies they will donate approx 1% of the purchase price to Lisa's School if you choose it as your charity. It's easy and we'd be incredibly grateful to you.
Back
to top
Lisa's School Project is a UK Registered Charity No. 1142900
To donate or for information about the school feel free to contact us on: